What are Gems in Scrabble Go?
Gems are a type of credit in Scrabble Go that can redeem Chests that contain Tile Cards. They can be earned and purchased in many different ways. The easiest way to obtain gems is by purchasing them from the Shop and buying them separately or from a bundle. You can go to the Shop by tapping on the tab in the bottom left corner.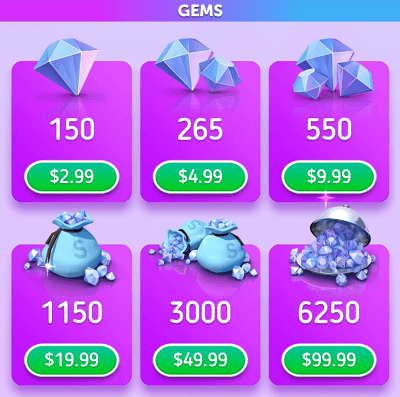 There you will see the Bundles and Gems available to purchase. Excluding the special offer Bundles, the main three are called the Mini, Major, and Mighty Bundle. The Mini comes with 115 Gems, 3 Arena Tickets, and 1 Common Chest. The Major comes with 200 Gems, 5 Arena Tickets, and 1 Rare Chest. The Mighty comes with 270 Gems, 7 Arena Tickets, and 1 Epic Chest.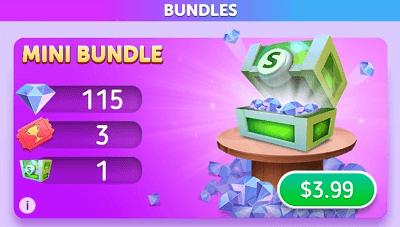 To earn Gems for free you need to obtain Chests. This can be done by simply playing the game, completing challenges, and competing in Arena Tournaments. By playing the game over time you will earn the Daily Points Chests that can contain gems. By completing the Scrabble Club challenges you can earn different chests including a Gem Chest which solely contains Gems.